BOOK | WRITTEN BY BART EGNAL
Leading Through Language: Choosing Words that Influence and Inspire
To be an effective leader, you must be brave enough to be the first to drop jargon in favor of simple, coherent language. This can be difficult if you've spent years immersed in business culture, but Leading Through Language will show just how much you've come to rely on jargon, why it's holding you back, and how to trim it away to more effectively convey information and ideas.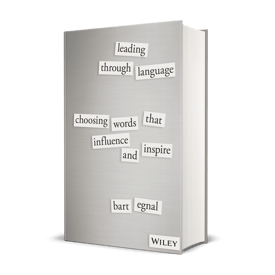 Get your Copy at these Retailers
If you like this, you might also like...
If you're interested in more resources like the book, Leading Through Language: Choosing Words That Influence and Inspire, we'd recommend exploring what's available on The Humphrey Group's resource library.