THE INSPIRED ENTREPRENEUR
MENTORSHIP PROGRAM
With Bart Egnal, CEO of The Humphrey Group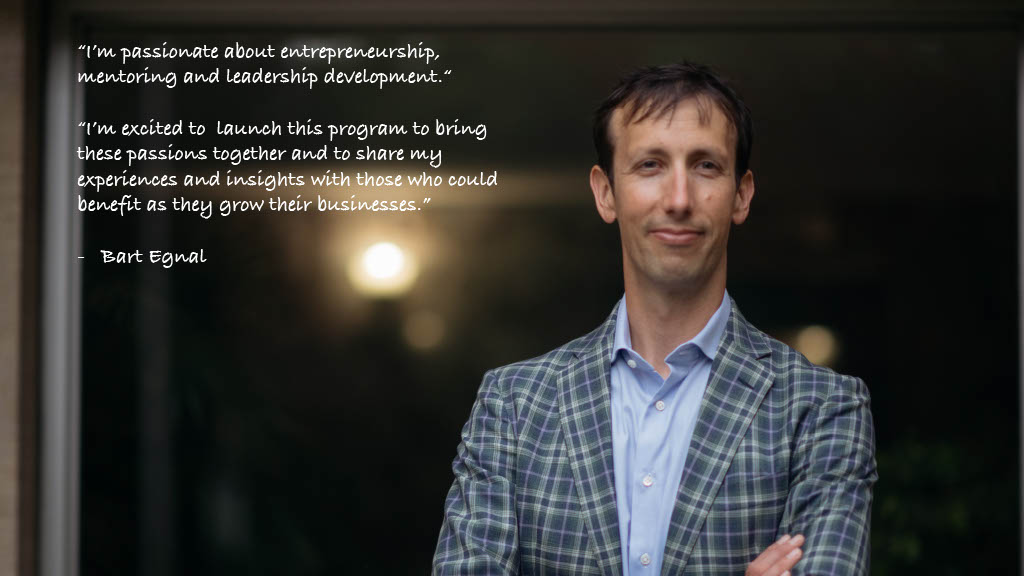 The

Inspired

Entrepreneur

is a

complimentary

six month
mentorship program for entrepreneurs who are driven to build and grow their company and who are looking for both guidance and training that can support their success

.
The Humphrey Group
and Bart are pleased to launch this program to support our mission of developing inspiring leaders while allowing Bart an opportunity to give back to entrepreneurs.
The program consists of:


MENTORING

Six months of monthly mentorship and coaching with Bart Egnal, CEO of The Humphrey Group / Chairman of the Niagara Institute




TRAINING



Complimentary attendance in The Humphrey Group's leadership development courses (courses to be selected in conjunction with Bart) and private coaching on leadership presence, total value approx. $10,000





NETWORKING



Access to a broader network of professionals and advisors, which you can be connected to based on your unique needs and the needs of your business
Are you interested in learning how to grow your leadership skills and businesses?
Download the program brochure here.
Cohort O
ne has begun and applications will be open again in the Fall of 2022 for the next cohort.