Authentic Leadership™
Become the leader you aspire to be when you find your authentic voice.
True inspiration comes from leaders with a clear voice, a genuine approach, and behaviors that match their words – authentic leaders. Authenticity is often described as one of, if not the most, important leadership characteristics. When employees work for authentic leaders, they're happier, more engaged, and more productive because they work in an environment of safety and trust.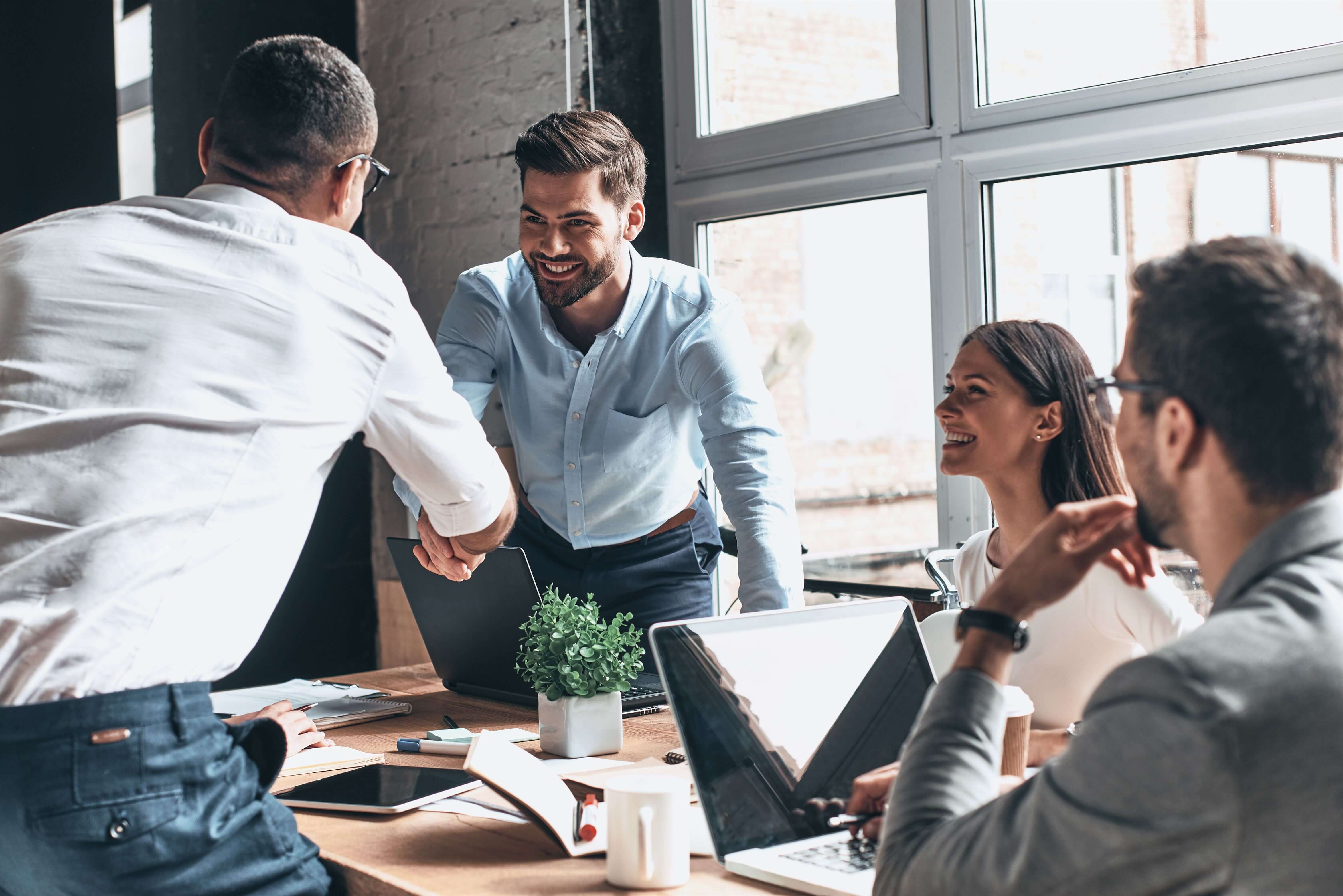 Ideal Audience
Appropriate for leaders at all levels. Especially beneficial for new or experienced leaders who need to establish a leadership brand.
Delivery Method
In-Person or virtual. Hybrid learning options are also available.
Available In: English, French, and Spanish.
Timing
In-Person: 2 days, or;
Virtual: 4, 1.5-hour live online sessions over four weeks + pre-program, self-paced learning modules + 30-minutes of 1:1 virtual coaching.
What Participants Learn in our Authentic Leadership™ Program:
Authentic Leadership™ provides learners with a simple model for cultivating an inspiring and authentic leadership identity. Learners leave this experience with a strong sense of the leader they are today, the leader they aspire to be, and the steps they must take to get there.
In this Signature Learning Experience, participants receive the knowledge and tools to:
Set their brand intention, define their intended impact, and adapt their behavior according to the situation.
Explore their values, understand how they are living them, and where they can improve.
Identify the triggers that undermine their values and develop strategies for managing proactively and in the moment.
Adapt their communication style to balance authenticity with audience-centeredness.
Is Authentic Leadership™ Training Right for You?
Authentic Leadership™ is appropriate for leaders at all levels who are struggling with one or more of the following challenges:
Establishing their personal leadership brand.
Gaining commitment from their teams and peers.
Increasing self-awareness.
Improving transparency and building trust.
Spark Your Learning With Tailored Program Add-Ons:
As part of our extensive suite of offerings, we have a number of additional Spark modules that complement Authentic Leadership™. If you are interested in strengthening a particular skill that is not covered in the core program, we make it easy to add additional modules to your core program design. Don't see what you're looking for? Contact our Sales team to learn more about our full library of Spark add-on modules. Here are our top recommendations for Authentic Leadership™:
Storytelling For Leaders
Storytelling builds a level of rapport and connection that facts and data cannot. It's a skill that takes any communication to the next level—if you know how to use it.
Leadership Presence
Teach leaders how to harness their unique charisma to connect with any audience.
Connect With Us
Whether you're ready to invest in development for your leaders, or just want to learn more about who we are and how we can help, we're ready to answer your questions.
We Look Forward to Chatting!
We can't wait to talk about how we can help you develop leaders who inspire.
Related Content & Resources