Inclusive Leadership™
Create a culture where everyone belongs with Inclusive Leadership training.
An inclusive culture is one where differences are embraced, diverse ideas are welcomed, and everyone feels a sense of belonging. When organizations achieve their goal of creating a safe, welcoming workplace for people with diverse backgrounds, mindsets, and skillsets they achieve increased employee engagement. People feel more valued. There is less conflict due to better, more trusting relationships. There is increased innovative thinking and idea exchange, leading to improved problem-solving. Companies have an improved ability to attract and retain a diverse candidate pool, and they achieve higher overall performance.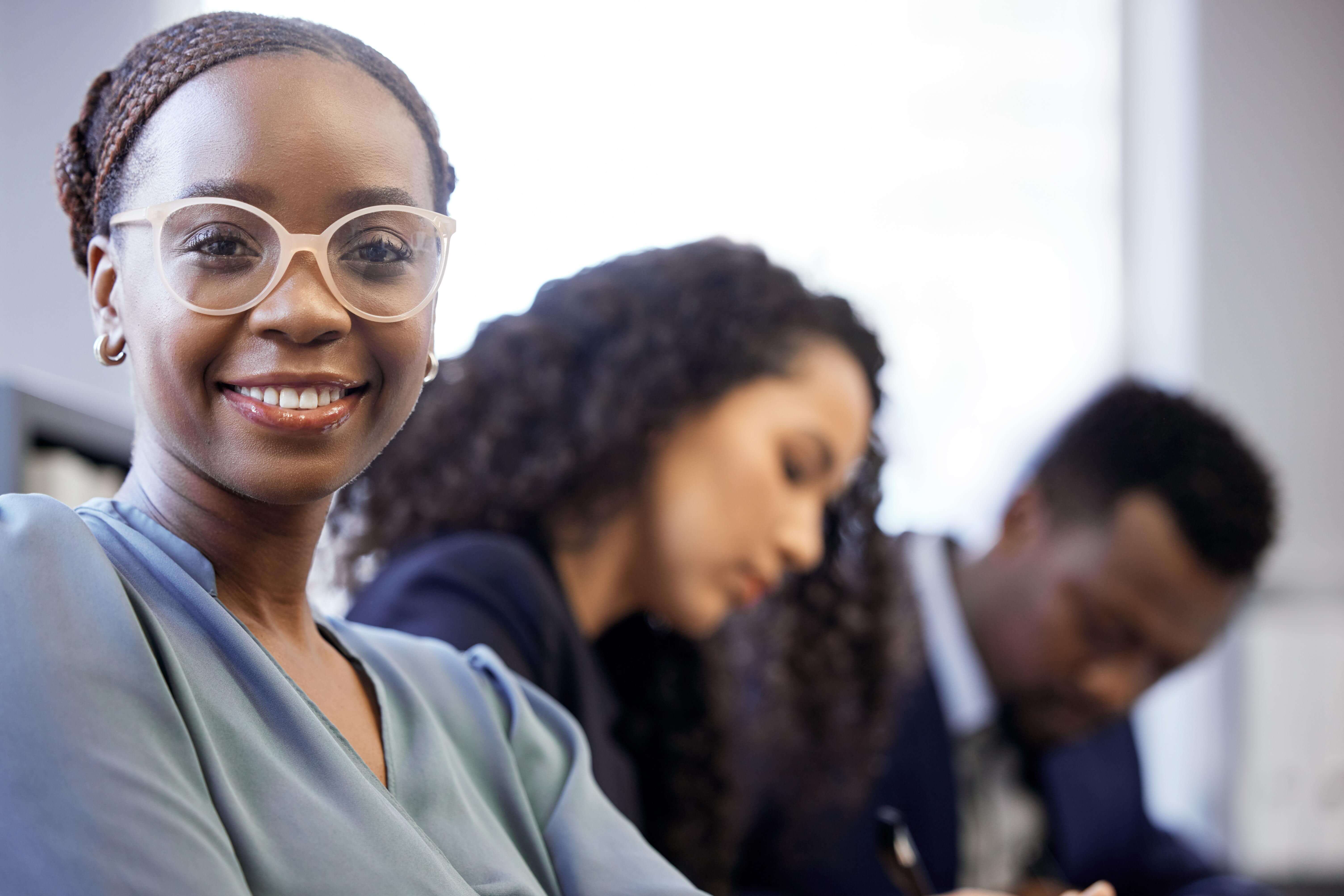 Ideal Audience
Leaders and individual contributors at all levels.
Delivery Method
In-Person or virtual. Hybrid learning options are also available.
Available In: English, French, and Spanish.
Timing
In-Person: 2 days, or;
Virtual: 4, 1.5-hour live online sessions over four weeks + pre-program, self-paced learning modules + 30-minutes of 1:1 virtual coaching.
What Participants Learn in our Inclusive Leadership™ Program:
Inclusive Leadership™ is an interactive learning experience that gives your leaders the knowledge and communication skills they need to help foster a culture of belonging. Learners will examine their own personal identity, and increase their understanding of biases and their impact to help them develop an authentic commitment to inclusion. This dynamic, engaging program enables leaders to champion their company's inclusion goals and create a safe, welcoming environment for everyone.
In this Signature Learning Experience, participants receive the knowledge and tools to:
Understand the current landscape of corporate diversity and inclusion.
Clearly articulate an authentic commitment to inclusion and why it matters to their organization.
Understand the difference between individual bias and systemic discrimination, and the relationship between the two.
Identify areas of their business where systemic barriers to inclusion may be present.
Learn how to practice allyship without centering themselves.
Practice critical inclusive communication skills such as "calling in" and responding to being "called out."
Use inclusive language.
Is Inclusive Leadership™ Training Right for You?
Inclusive Leadership™ is appropriate for leaders at all levels who are struggling with one or more of the following challenges:
Establishing an organizational culture where all voices and identities feel a sense of belonging.
Implementing your organization's Diversity, Equity, and Inclusion goals.
Increasing awareness of biases and their impact on others.
Using inclusive language.
Delivery & Partnership Options
Multiple delivery and partnership options are available to meet your needs.
We Deliver
Our expert facilitators deliver this training directly to teams in your organization
You Deliver
Licensing options are available. We will train your facilitators to deliver this training internally.
Spark Your Learning With Tailored Program Add-Ons:
As part of our extensive suite of offerings, we have a number of additional Spark modules that complement Inclusive Leadership™. If you are interested in strengthening a particular skill that is not covered in the core program, we make it easy to add additional modules to your core program design. Don't see what you're looking for? Contact our Sales team to learn more about our full library of Spark add-on modules. Here are our top recommendations for Inclusive Leadership™:
Storytelling For Leaders
Storytelling builds a level of rapport and connection that facts and data cannot. It's a skill that takes any communication to the next level—if you know how to use it.
Relationship Building
Learn to build and strengthen relationships that are both strategic and authentic.
Connect With Us
Whether you're ready to invest in development for your leaders, or just want to learn more about who we are and how we can help, we're ready to answer your questions.
Your Challenges Are Solvable
It doesn't have to be complicated. Our solutions incorporate simple, easy-to-apply tools and methods that drive big impact.
We Look Forward to Chatting!
We can't wait to talk about how we can help you develop leaders who inspire.
Related Content & Resources