You Deliver
Licensing
Build a common language throughout your organization when you scale development through licensing.
Licensing our training solutions equips your organization with the content and facilitation skills you need to conduct your training in-house. Ideal for organizations seeking to scale learning across multiple teams and levels, licensing gives you the capacity to accelerate your reach to a broader internal audience.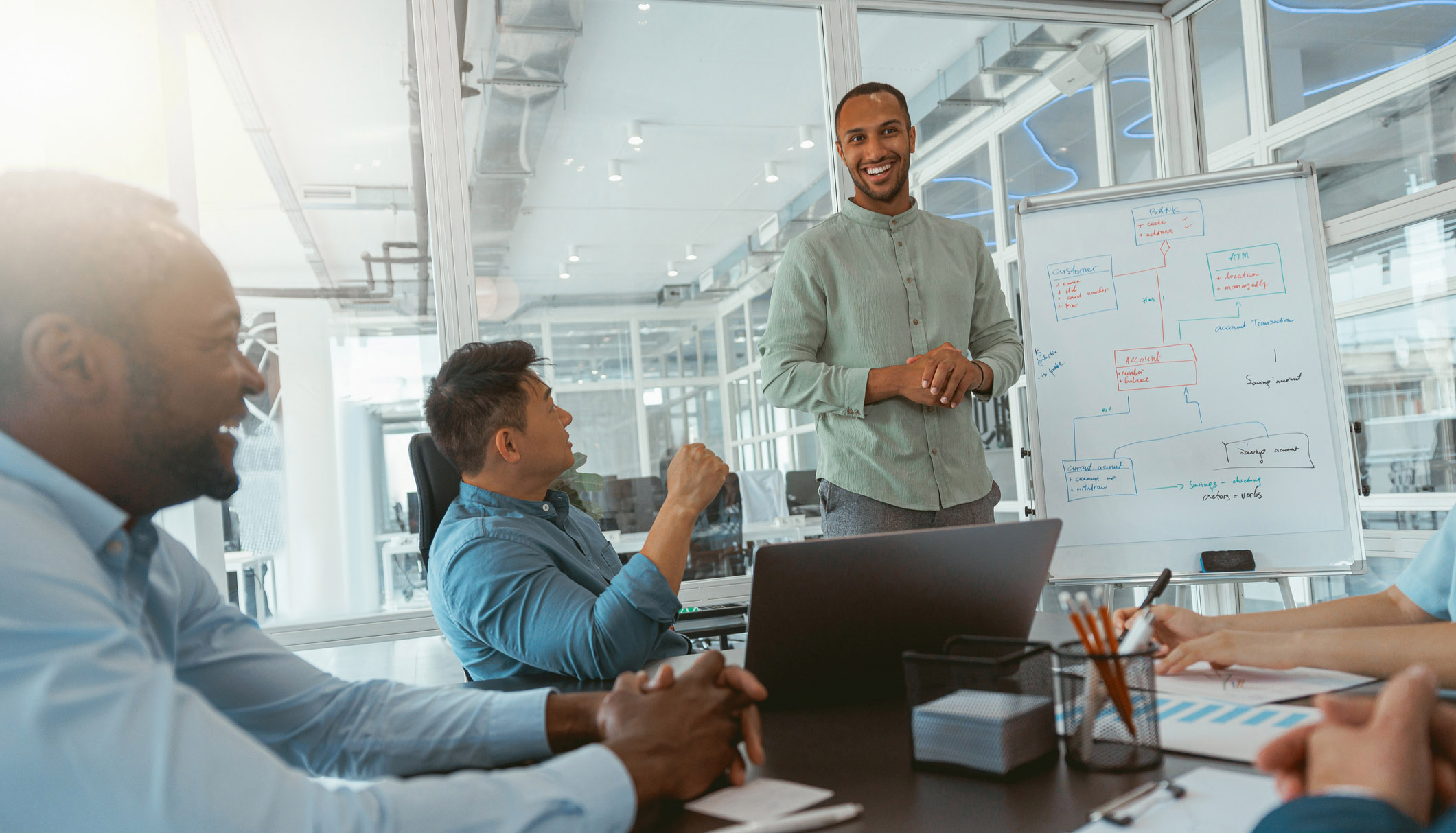 Train the Trainer Approach:
Licensed solutions are made available to you through a train-the-trainer format. A select number of individuals engage in a training session led by one of our master facilitators to gain the skills and knowledge they need to deliver your licensed solution internally. Available either in-person or virtually, we will design the train-the-trainer sessions in partnership with you to align to your schedule.
A typical train-the-trainer format includes at least six learning modules:
1: Introduction
Introduction to the program and an overview of your role as a facilitator.
2-5: Program Overview
In-depth review of each program module included in your licensed solution.
6: Engagement Strategies & FAQ
Learn strategies for building engagement and navigating difficult questions as a facilitator.
Upon completion of your train-the-trainer experience, you'll have access to all of the materials you need to facilitate your licensed program. We remain a partner throughout your enterprise rollout, available to provide ongoing support as needed.
Connect With Us
Whether you're ready to invest in development for your leaders, or just want to learn more about who we are and how we can help, we're ready to answer your questions.
Your Challenges Are Solvable
It doesn't have to be complicated. Our solutions incorporate simple, easy-to-apply tools and methods that drive big impact.
We Look Forward to Chatting!
We can't wait to talk about how we can help you develop leaders who inspire.