Our Approach
At The Humphrey Group, inspiration is our purpose and our passion. We believe communication is the key to unlocking the leadership potential in all of us. Because when you're inspired, you go out and inspire others and the outcome is leadership. Inspired communication energizes people, ignites action, sparks connection, and unleashes human potential. For more than 35 years, we have been living our purpose all over the world, helping our clients build inspired leadership through communication training. Every learning experience we deliver brings us one step closer to our vision: a more human workplace, and a more human world.
Our Purpose:
Our purpose is to teach and promote inspiring communication at work and everywhere. We believe that inspiring communication creates more human workplaces and a more human world.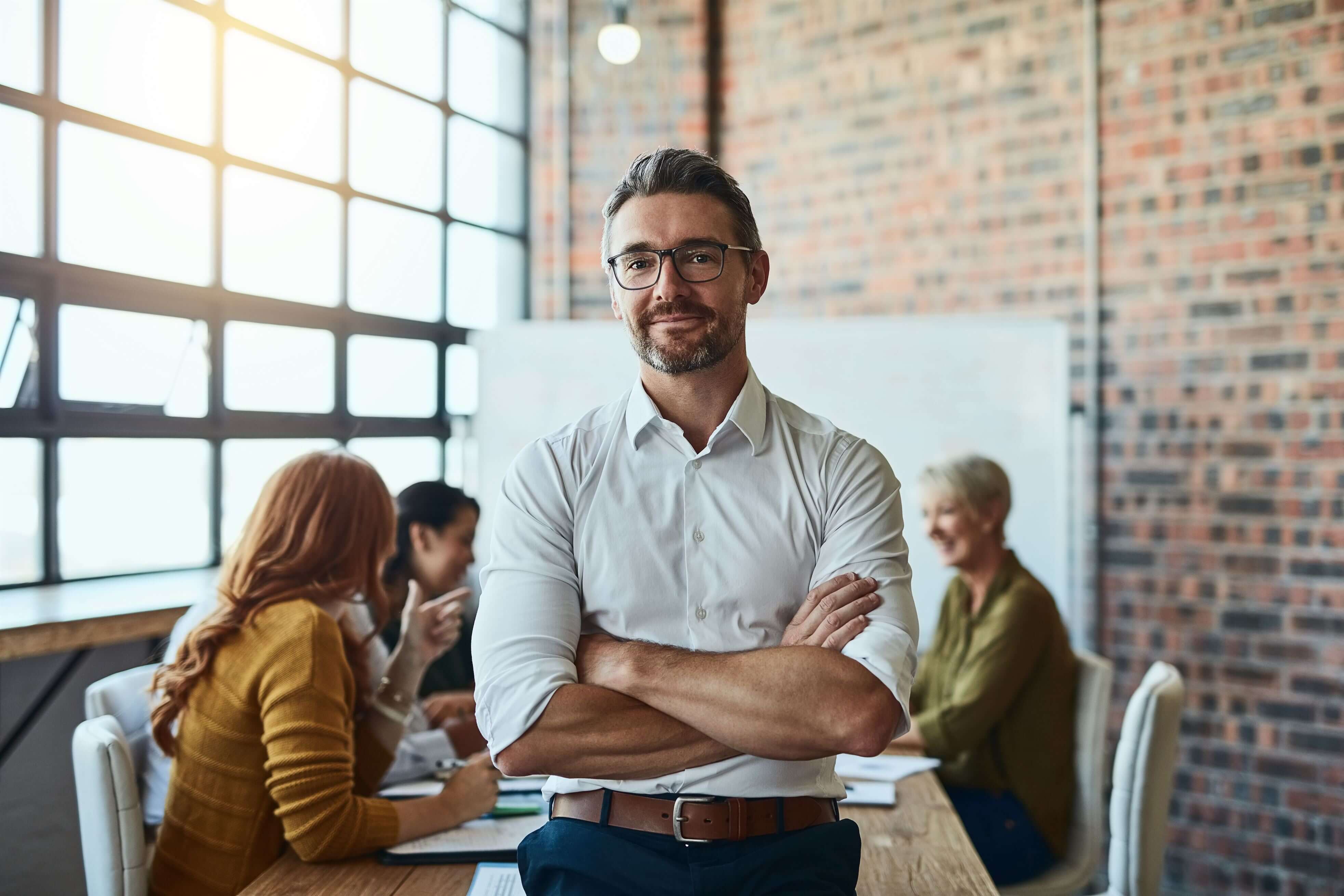 35+ Years of Developing Inspiring Leaders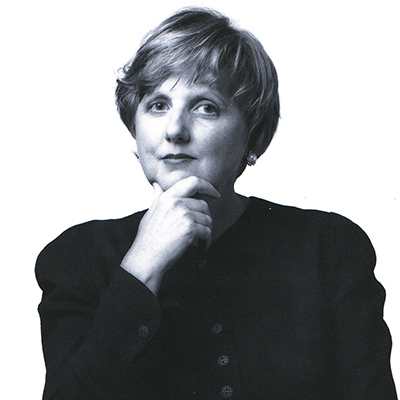 The Beginning
The Humphrey Group was established in 1988 by Judith Humphrey, a speechwriter who noticed a growing need for a company that could help executives prepare and deliver speeches to inspire their audiences. Judith founded the company with the vision to turn executives into inspiring leaders.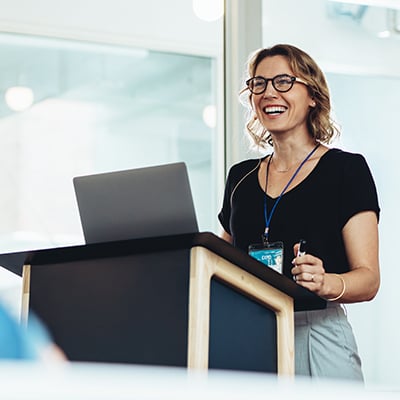 Breaking the Mold
In the late nineties, there was a shift from leadership development being something reserved for C-level executives, to a more inclusive approach that emphasized the development of leaders at all levels. Our intellectual capital was broadened to include group seminars (allowing executives to bring training to their teams) and our flagship program, Speaking as a Leader®, was born.
Future Methodology
From that point forward, our program portfolio continued to grow, and our definition of leadership evolved to meet the changing needs of our clients. Today, we offer programs in three streams of leadership communication training - Reflection, Connection, and Persuasion. This approach is used to develop inspirational leaders at all levels and to promote organizations' Diversity, Equity, and Inclusion goals.
Guided by Core Values
Our core values guide our behavior and are rooted in what we believe creates a more human world and drives us to excel in our mission. Every action we take with our clients and with each other is guided by these core values.
Excellence
Each and every one of us is unwilling to settle for the status quo. It inspires us to continuously learn and improve, while modeling what we teach.
Care
We prioritize our personal and professional well-being. We love to laugh and are committed to giving back to our communities.
Inclusion
We know that diversity in perspectives only makes us stronger. For that reason, we practice humility and authenticity in every interaction.
Ownership
We value a high level of accountability and demand it of ourselves and our colleagues, so that we deliver – always.
Creativity
We aren't afraid of change. In fact, we embrace it. It encourages innovation and curiosity that leads to better solutions for our clients.
Trust
We act with integrity and always strive to model transparency, honesty, and fairness. If we give our word, we keep it. Full stop.
"I have taken a lot of training courses and can genuinely say The Humphrey Group offers some of the very best. It was well structured, and well-paced with an open and friendly atmosphere. [The instructor] was professional, enthusiastic and very dynamic. A great educator makes a huge difference! I look forward to seeing what new content is developed with The Humphrey Group and look forward to learning more. Congratulations on a job well done!"
- Director, Healthcare Industry
"We chose The Humphrey Group to be our global partner for leadership communication training. They have worked hard to understand how we want our leaders to communicate, and then they tailored programs to meet our specific needs for those skills."
- Chief Human Resource Officer, Financial Industry
"I thought I was a good public speaker. I've MC'd weddings, and presented to tons of audiences, and didn't think I would take much away from this session. I was floored by how much I learned in this course, and how it brought me to rethink everyday conversations. This is a terrific opportunity to improve and hone skills for anybody who speaks - period."
- Manager, Energy/Utilities Company
"The Humphrey Group's leadership training was far more engaging, and I left with a much greater level of understanding and satisfaction than from other similar courses I have taken."
- District Manager, Transportation Industry
"A fantastic course that gave me strong tools and important feedback into how I'm showing up as a leader. One of the best virtual workshops I have taken part in."
- Division Manager, Wholesale/Retail Industry