Leading in the Age of Uncertainty with Stephen Poloz
In this episode Bart is joined by Stephen Poloz, the former head of the Bank of Canada, to discuss his new book and its implications for leaders. Stephen explains that the world is facing unprecedented change at a pace that will only increase, driven by five major trends that collide. He explains that those leaders who attempt to wait for a return to normalcy or to create plans that will guide them years out will be left behind by those leaders who adapt and embrace the opportunity that rapid disruption brings. A must listen to anyone who wants to inspire in this new world of disruption.
Learn more about Stephen on the Osler website!
00:28 Show introduction
01:10 Introducing Stephen Poloz
01:46 Praise for his new book
02:43 Why did you write the book?
03:15 Short-term-ish
04:33 Constants and the forces that are in motion
06:18 The 5 big forces affecting the world
06:40 Demographics
07:22 Technological progress
07:49 Digitization of everything
08:04 Income inequality
08:42 Rising debt
09:00 Climate change
09:38 What does it mean for leaders?
10:39 Chaotic outcomes
11:43 Increased volatility
13:53 Risk management
17:24 How to deal with pushback against long term thinking
19:37 Capitalizing on risk
22:42 Barbell strategy
23:18 How to lead people in volatile times
25:14 Developing an internal risk capability
26:56 Market power shifting from employer to employee
28:16 Managing residual risk
31:55 Importance of having values that bind people together
33:27 Rise above the fray
35:29 Bart summarizes main points about leadership
37:01 Labour cost is going to rise
39:47 Wrapping up
41:02 Outros
Related Posts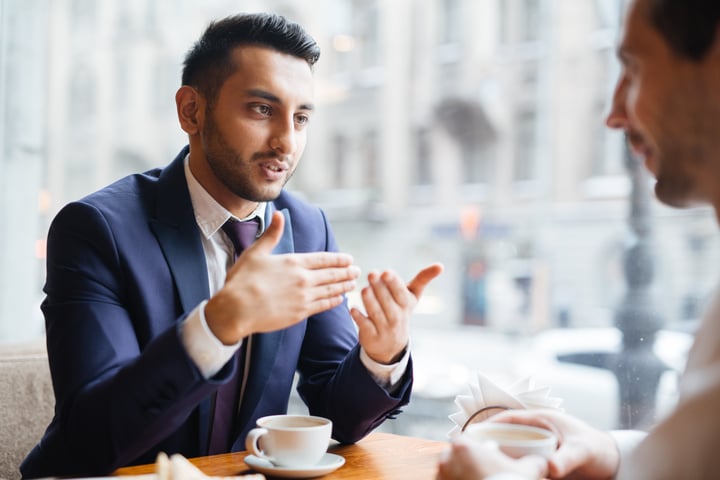 In this episode Bart speaks with Michael Piperno, founder of the Comvia Group, about building Relationship Intelligence.
Read More