To Overcome 'Wicked Problems' Lean Into Inspirational Leadership
In this kickoff episode of Season 4 of The Inspire Podcast Bart speaks with Susan Black of the Conference Board of Canada about the challenges facing today's leaders. Drawing on the CBOC's deep research capabilities, Susan shares insights into the major pressures facing leaders across all sectors -- from talent management to a return to premises to DEI and the future of work. She provides suggestions on how leaders can navigate and inspire through these challenges with practical examples. A must-listen for leaders who want to engage and inspire in this ever-changing work environment.
00:55 Welcoming Susan
01.30 What is the Conference Board of Canada?
04.04 Wicked Problems
05:21 What are the big challenges leaders are facing these days?
05:35 Turnover rates
06:16 Absenteeism
07:00 How do I keep my people engaged?
07:57 Advice around keeping employees
09:35 Structure for resilience
12:12 Advice for talent management
13:50 Shift to virtual and digital
14:23 People's comfort levels with covid risk
14:49 Bringing people together
15:29 Will we go back to the office after Covid?
16:46 Generational differences and expectations
18:28 Research on generational diversity
20:17 Advice about leading in these times?
20:46 Prioritize the "check-in"
22:45 Managerial demands have risen
23:29 DEI research
26:16 Diversity is about everyone, and that includes white men
27:29 Fears of backlash against DEI
28:36 Continue the dialogue
29:38 Keep people talking
31:25 Stumbling through and be forgiving of people as they learn about DEI
32:20 The Future of Work
33:08 Everyone is going to have multiple careers
34:23 Final thought for leaders... How to grow personally
35:27 Have your values front and center
35:38 Crisis of character in leadership bodies across the board
36:07 A return to character driven leadership is required
37:06 Thank you / Goodbyes
37:54 Outro
Related Posts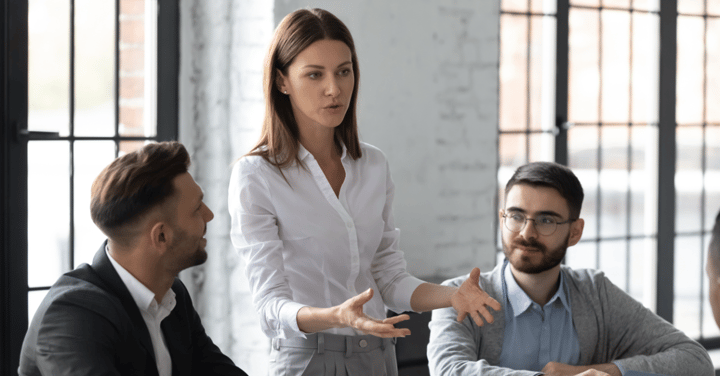 In today's world, change is happening faster and more frequently than ever before. Leaders are under pressure to explain change and create buy in
Read More