Avoid Catching "Content-itis" and Wow your Audience Instead: Three ways to get ready for a major opportunity
The moment is fast approaching. You have a major presentation to 300 people… your team has made the final round of a competitive process and has been asked to speak… you are down to the last stage of an interview with a company you want to work for. Whatever the scenario is, the commonality is that pressure-filled situations like these come with great opportunity.
At The Humphrey Group, we regularly help our clients prepare for and then nail these performances. And what we find time and again is that the way most people try to prepare is informational - rather than inspirational. What this means is that most teams and individuals focus on their content, rather than how they want to reach and move the audience.
I jokingly refer to this as catching "content-itis", where you become obsessed with the information you're conveying. Symptoms include endless fiddling with slides, obsession over getting the words just right, and leaving little to no time to actually rehearse. Presentations created in this mode tend to be comprehensive but ultimately fail to connect with and move the audience.
How to avoid this trap and wow your listeners? Here are three steps…
1. Go to the theatre!
The first key to wowing your audience is to remember that you are creating an experience that should be engaging and memorable. Think of yourself as a theatre director and whoever is presenting as the performer.
It's not that you don't NEED content – you do – but you have to remember the world (and your audience) is awash in content. What people want is to have that content brought to life, in a way that's memorable, engaging and in some cases even inspirational.
Last year I worked with a public company in the infrastructure space on a two-day investor day. The company wins awards for their exceptional investor relations work and eagerly embraced the idea of the theatrical mindset. We designed the first day as an experiential tour where "guides" shepherded 50 investors and analysts around the company's facilities. Each step of the way they met "hosts" who told stories about what the guests were seeing. We had a "director" to coordinate and rehearse everyone, and the result was an immersive storytelling experience.
Did the guests learn a lot? Sure, but the experience made that learning more meaningful and memorable, and led to engagement far beyond what the company could have gotten in a typical quarterly call.
2. It's all about connection.
The second way to wow your audience is to put connection at the forefront of your performance.
Much has been written about the information overload in the workplace, and your audience is no exception. This means that you are going to be competing for their attention and more information isn't going to do the trick.
Instead, begin your preparation with an exercise that puts you in their minds and hearts. What do they know, what do they believe and what do they feel? Sit in empathy with your audience, whether it's a frustrated team who has been through too much change and will be resistant to your gung-ho town hall message or a customer who loves your company's offering but has told you you're the dark horse in a shortlist pitch because you are a smaller brand who no one knows.
Then, focus on connection and make it at the heart of your presentation. I remember many years ago we at The Humphrey Group were invited to a shortlist pitch for a huge piece of work with a major financial institution. It was our firm who was told we were the dark horse. We put ourselves in the shoes of the selection committee and realized information about our training wouldn't get the job done – they already had that and had told us we were a long shot against more established brands. So we focused on connection and turned our shortlist opportunity into a mini-training program. We coached one of the buyers on our methodology and that connection led to a breakthrough for her and to us winning the work.
3. Rehearse the right way
The third and final way to wow your audience is to rehearse for delivery and authenticity rather than content.
Let's start with the reality: few teams and individuals dedicate much time and energy to rehearsing. In my experience, they spend hours and hours on content and then trust it will all work out. The time spent fiddling with a slide heading or rewriting notes usually is five to ten times greater than the time spent delivering out loud.
Because your goal is to create a memorable experience and connect with your audience, you should make sure you invest as much time in rehearsing as you do in writing. This has several benefits. Your remarks or presentation will quickly get stronger by virtue of your practice. You will see what works or doesn't when you say it so much more clearly than when you read it. You will also adapt it into your own voice because in the process of delivering it you will internalize the content and reshape it to your authentic perspective. And finally, this mastery of the ideas will free you to be connected with your audience in the moment.
Summary
So next time you have a big communication opportunity, don't catch "content-itis"! Instead, embrace the theatre mindset, focus on connection and rehearse the right way.
---

Hungry for more tips? Join our Build Inspiring Presentations Workshops on May 31st, 2023 to learn more. Register here!
Related Posts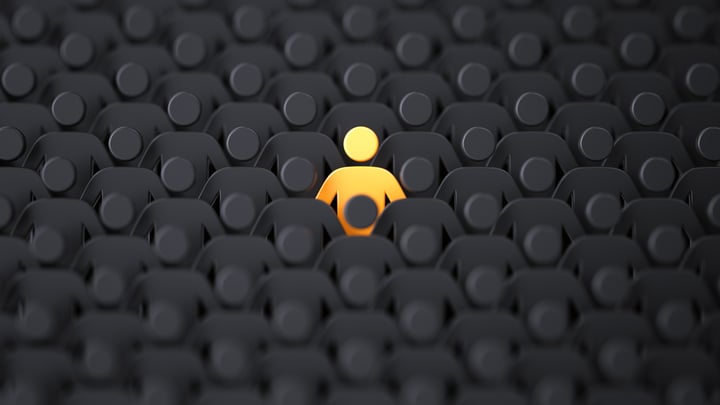 Bragging and self-promotion get a bad rap… when done wrong. Yet the ability to tout achievements and build credibility – whether for yourself, your team or a new product – is actually essential to inspiring an audience.
Read More